4 steps to resolving difficult emotions
a proven formula for dealing
with difficult emotions
We are longing to be at home, and BEING on this planet often makes us feel insecure. Follow the 4 steps to overcome difficult emotions and invite more ease and less anxiety into your life.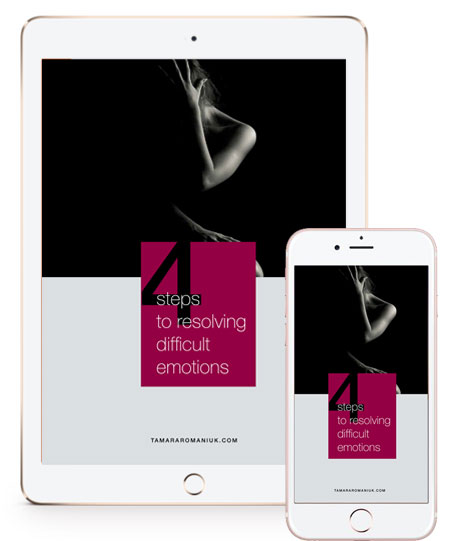 What this e-book will help you with?
to go beyond the contractions in your body, mind and heart
to move out of the reactivity of your mind
to train your heart and mind to experience more well-being
to be more alive, so that you don't have to keep replaying old patterns
to connect to your deep intelligence, compassion, inner strength, so that you can begin to build fulfilling relationships, free from the reactivity you may be experiencing at the moment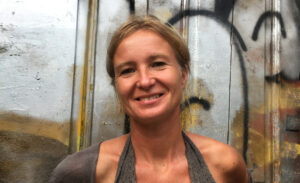 I'm a Somatic Coach, Open Floor Movement Facilitator,
and Mindfulness Trainer.
I help people whose bad experiences from the past make it difficult to function in the present, as well as those who are looking for more satisfaction and fulfilment in their relationships with loved ones and in their everyday lives.
I focus on practical methods of working through problems, teaching you how to tap into your body's resources so that you always receive support when you need it. I am also fascinated by the creativity and power that drive our lives.
My work is based on three overlapping domains:
Embodiment, Mindfulness, and the Gestalt philosophy of life.
By combining various techniques from a variety of trainings in my practice, I offer an integrative approach that allows the tools to be tailored to your needs.
As a result, working with me is effective and brings relatively quick results to people who want to regain themselves and their life force.
Start with this e-book, welcome!