ART IN MOTION
Creativity is a force of our nature, as natural as breathing. We each possess a license to create that is irrevocable. It points us towards our essential nature, which is vast, unique, and universal.
Art in Motion (AIM) is an Open Floor special focus program and a collection of workshops and on-going groups that blend our movement resources with writing, theatre, and visual art-making. Sometimes all four disciplines are incorporated to access our creative intelligence and illuminate the artist within.
"For most people, creativity is a serious business. They forget the telling phrase 'the play of ideas' and think that they need to knuckle down and work more. Often, the reverse is true. They need to play." Julia Cameron
Whenever we dance, we build the muscles of creative intelligence. Just like emotional intelligence, fostering creativity offers profound skills for navigating our day-to-day relational world. It inevitably leads towards intimacy, raw aliveness, authenticity, vulnerability, presence and sudden attacks of transcendence.
Open Floor Art In Motion programs are open to all. No previous experience needed, movers, artists, seekers and creatives of all kinds are welcome.
I offer Art in Motion events in various configurations; workshops, on-going groups and individual sessions, online and in-person
Check out my latest offers here or contact me directly.
Upcoming events with ART In Motion: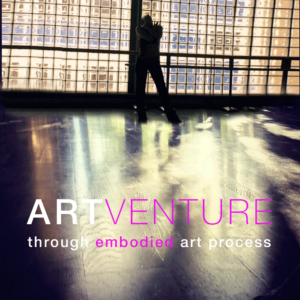 Connect with me
Get my photos, playlists & other inspirations straight to your mailbox.