workshops for couples & singles

"It takes courage to see the world in all its tainted glory and still to love it - and even more courage to see it in the one you love." Oscar Wilde
I warmly invite you to the program created together with my colleague and Gestalt therapist Ewa Donarska.

During our workshops you will have the opportunity to reflect your relationship structure, meet your depth and thus expand your relationship potential.
Be the first to get more details about the dates & prices
Fill out the form and learn more
Fill out the form
Our program offers a combination of different forms of expression combining the power of Open Floor movement practice, Gestalt contact dynamics with artistic expression - we invite you on an unforgettable year-long journey through your own relationship continent.
You will create an image of your own relationship that reflects you/your reflection and remains a friendly inspiration.
... A RELATIONSHIP is a pulsating organism with its own pace, its own rhythm and its own autonomy - just like you.

We welcome all couples and singles regardless of age or gender orientation.

Depth. Body Resonance. Contact Dynamics
This is a unique opportunity to spend time in good company with attention, curiosity and kindness to each-other.
Knowing
We get to know each other - we recognize each other (Intellectual/Tactile Level)
Feeling
I feel - I let myself feel (Emotional Level)
Sensing
Bodily Sensuality - Self-regulation ( Sexual, energetic level)
... A RELATIONSHIP is a pulsating organism with its own pace, its own rhythm and its own autonomy
- just like you.
Dive deeper with us
fill out the form, we are curious to get to know you
pre-register here
Meet with
Facilitators

We're exited to get to know you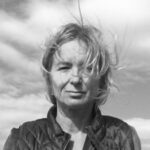 Open Floor teacher, Somatic Coach & Therapist, Artist Trainer of Mindfulness.
She completed the Power of Awareness training from the University of California-Berkeley, Greater Good Science Center and ATI. She had the good fortune to train with top experts in modern psychology and trauma resolution.
She has also trained in Integrative Somatic Therapy and Somatic Attachment Therapy.
Tamara leads Open Floor workshops, movement classes and individual sessions online and in person
Tamara Romaniuk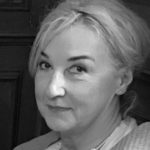 Gestalt therapist (DVG) & alternative practitioner HP
She has been working in her own practice forGestalt therapy in Berlin for about 20 years.
Gestalt therapy has allowed her to make many positive changes in her life. These changes are the result of a process whose continuity never ends in a human being.
Extensive experience in working with individuals, groups, families, children/young people and especially with couples.
Ewa Donarska
Follow future events
Subscribe to Embodied Life and get unlimited access to FREEDOM, PEACE, and JOY
Connect with me
Get my photos, playlists & other inspirations straight to your mailbox.