Open Floor workshop with Tamara Romaniuk & Masha Kozlovskaya
Cyprus, November 3-6, 2022
Over the last years, we have been walking and moving through shaky ground. We have lost ground many times and have faced new challenges.
It seems that it is slowly time to rebuild and create new ground for all of us, which may not be exactly the same as before, but will be enriched and nourished by our new experiences if we give ourselves the time and space to integrate and reflect on them.
You're very welcome to Open Floor workshop and to the land of Cyprus, where we will explore, build new resources and creative possibilities that will help and support us as we navigate the new, still undiscovered territory of our future.
Exhale and come in from the storm
where the sun sets behind the mountains and awakens in the morning by the sea
Book your spot here
During our time together we will dive deep into embodied exploration. We will be supported by Open Floor movement and somatic practice, mindfulness, creative art exploration, music and the beautiful surrounding nature.
This workshop combines Art In Motion with Therapy In Motion - two powerful Open Floor modalities in a very unique way. You will have the chance to discover yourself in all your creative expression and dive even deeper through individual sessions and group work.

This residential workshop will be held in the beautiful resort of Aphrodite, on the very coast of Cyprus, where summer is still present in early November. We will dance on the beach and in the studio. We will go for walks in nature and meditate at sunset. It will be a very special experience in good company.
Sessions twice a day
During the session, we will offer you various resources to help you regenerate and create new ground for the present moment and your future.
Dance on the beach
In nature we will use a silent music set - for your pleasure and respect to nature
Time for yourself
Between sessions there will be time to have lunch, rest and be in nature - swim, hike, walk around and breathe.

Date & Time:
3 - 6 Nov. 2022
Thursday, starting at 17.00
till Sunday 17.00
Workshop fee:
Cost: 250 / 290 €
250 € early bird price, if paid in full until September 19
290 € normal price, after September 19
*Reduction possible on request - contact us here

Aphrodite Beach Hotel it is a small family owned hotel, located 500 m from the most beautiful and serene place in Cyprus, the Akamas Peninsula National Park, in the North West of Cyprus and about 40 kms from Paphos. You can enjoy the long remote beach during the whole stay.
34,50 € per person per night in a Double/Twin Room
59,50 € Double/Twin Room, single occupancy
paid at the venue
Depth. Body Resonance. Nourishment
This is a unique opportunity to spend this weekend with us in a very intimate, nourishing atmosphere!
Please note: due to the individual work we offer during the workshop, space is only available for 9 people. To make sure your spot is reserved, book now.

Movement Meditation & Somatic Practice in nature for your health and well being
Meet with
Facilitators

We're exited to get to know you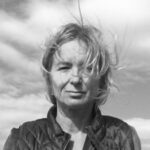 Open Floor teacher, Somatic Coach & Therapist, Artist Trainer of Mindfulness.
She completed the Power of Awareness training from the University of California-Berkeley, Greater Good Science Center and ATI. She had the good fortune to go through Gestalt Awareness Studies and train with top experts in modern psychology and trauma resolution.
She is accomplished with training in Integrative Somatic Therapy and Somatic Attachment Therapy.
Tamara leads Open Floor workshops, movement classes and individual sessions online and in person.
She speaks English, Polish and German
Tamara Romaniuk
SOME LIPSUM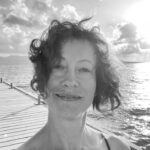 Open Floor teacher, Gestalt therapist and Therapy-in-motion practitioner
She has her basic background in developmental psychology and is a trained gestalt therapist. Being passionate about continuous professional and personal growth she has added to her portfolio BodyMind Gestalt training with Arye Burztyn (Israel) and Therapy – in – motion specialization from Open Floor International.
She is teaching mindful movement online and live, offering therapy-in-motion groups and one-to-one sessions.
She speaks Russian and English, Spanish, Italian and currently learning German.
Masha Kozlovskaya
SOME LIPSUM
Follow future events
Subscribe to Embodied Life and get unlimited access to FREEDOM, PEACE, and JOY
Connect with me
Get my photos, playlists & other inspirations straight to your mailbox.