When:
May 5, 2020 @ 7:00 pm – 9:00 pm
Europe/Berlin Timezone
2020-05-05T19:00:00+02:00
2020-05-05T21:00:00+02:00
Where:
Zoom
https://zoom.us/meeting/register/u50pc-yurT4qcTHHU5w2KiXZGHEFfn57ag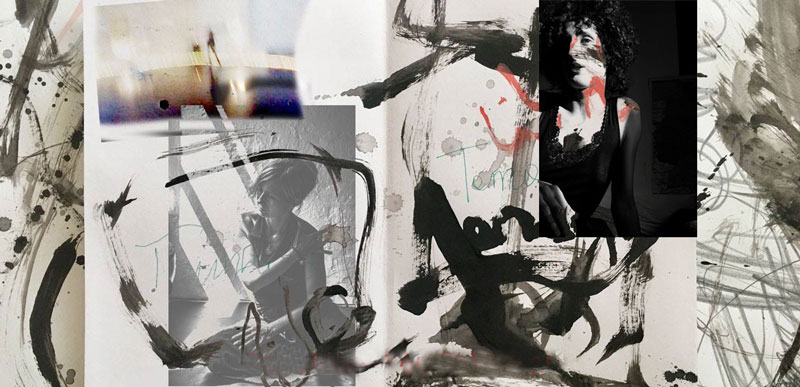 Dear artists, dancers, ghost poets and rainbow angels.
My friend Irene and I are offering an online alternative for staying creative, healthy and so we can keep lifting up our SPIRITS.
Our idea was born out of an encounter of ART and MOVEMENT expression during our live events in Berlin.
Now, we combine our forces and we are offering online sessions with ART & MOVEMENT. Self-expression – from INSIDE OUT and from OUTSIDE IN.
⫸ PLEASE REGISTER IN ADVANCE:
After registering you will receive a confirmation email with the link and the password to the online meeting. 
⫸What can you expect?
We'll begin with an arriving meditation which may include movement. We'll have a check-in. Depending on how many of us are there it will either be spoken or written (into the Zoom 'chat' so it's visible to everyone on the call).
We will set the topic/the intention for our experience and offer suggestions to guide you into movement and artistic expression.
There will be two parts of self-exploration: FROM INSIDE OUT AND FROM OUTSIDE IN
Tamara will be guiding you to movement and artistic expression from the INSIDE OUT. From your inner state, including everything that you bring in this moment to this session – on the physical, emotional and mental level to the OUTER self-expression on the paper
Next, there will be time to focus on what you see OUTSIDE, led by Irene. There will be short 3 min poses (closeups and full poses) as well as slow-motion to sketch in the moment – from OUTSIDE IN.
Everything will be done with music and love
We will come back in the end together and share our experience.
⫸Cost?
If you can pay the normal cost for the class, 10€ -18€ then please do. Many people are financially hard hit by work being canceled, I'd rather you came and paid whatever feels right, rather than not come at all. This is a 'you-choose-what-you-pay'
LINK TO PAY: Paypal.me/TamaraEmbodiedLife
Or through BANK TRANSFER: 
Payment to the account in EUR currency:
IBAN: DE 29 1002 0890 0016 8925 72
Swift/BIC: HYVEDEMM488
Account holder: Tamara Romaniuk
Please, write the title / your name / your last name' as subject of the money transfer.
⫸How we will connect?
We will use a platform called Zoom, it can be accessed from a computer, iPad or iPhone. If you have a computer, choose that over the iPad or Smartphone, not only will the sound be better but also you can interact more and see more.
The first step is to register on the platform, which is really fast and easy. After clicking the link to join the meeting you will be directed to the virtual room, where each of us can see each other in a grid on the computer.
⫸When?
alternately on Mondays and Tuesdays
Mondays 19.00-21.00 (GMT+1, Berlin)
Tuesdays, 11.00 – 13.00 (GMT+1, Berlin)
Come online a bit earlier, especially if you are new to this technology to make sure your video and audio are working.
⫸What do I need
You'll need a computer, iPad or Smartphone, a good internet connection.
An account on Zoom.com
Materials for drawing, painting or just a pencil and sheets of paper or notebook
Some space to move. If you are in a shared space you might find a room to yourself so you can dive into your own experience unselfconsciously. Or invite your friends/family to join you.
Minimize other distractions (doorbell/email / washing up) so that you can be as present in the moment.
Wear comfy clothes to move in.
Perhaps bring some water or a cup of tea.
⫸Is 'Zoom' Easy?
Yes, it just takes a few minutes to start it up the first time you use it. If you are new to Zoom please do watch this introductory video from Zoom HERE
⫸Will it be recorded?
No, this is an in-the-moment event. We are also asking for not taking any photos or screenshots during the session. Let's create safe and intimate environment for all of us.
⫸ I might be late, can I still join?
Please be on time and stay to the end of the session if you can. Your presence really makes a difference.
I believe that ART and MOVEMENT is the best and accessible MEDICINE in every moment and especially in these unprecedented times.
⫸ PLEASE REGISTER IN ADVANCE: 
After registering you will receive a confirmation email with the link and the password to the online meeting. 
Hope to see you there!
Let me know if there are any questions
openfloor@tamararomaniuk.com